---
not-anymore-Payware Programs (will eventually be released free under the GPL!)

I have written a software for use with the Rolleivision 35 twin digital P projector.

Unlike the controlling software from Rollei itself, DiaShow is not only reasonably priced, but also much more powerful and intuitive to use. It was developped for a (almost) computer illiterate (i.e it's very easy and self-explanatory to use), but it's just as comfortable for the expert user. There is context sensitive online help for every part of the program.
Here is a more complete program description. (in German)
And here is now finally a demoversion (in German or in English ) for you to try out. (Full version, except that saving to disk is disabled.)


There is also a software for use with the Rollei MSC300P projector.

(in German,English,Español,Dutch,...!!!)
Here is a (English and German) description of the program. And here is a demoversion (in all supported languages) for you to try out. (Full version, except that saving to disk is disabled.)
NOTE: DiaShow doesn't work on Windows 7 anymore but you can run it in a DOSBox, e.g. on Linux. Here is a description by Fred Rooks who did exactly that using an USB2serial adapter. Erhard Bollmann informed me that an additional "chmod 666 /dev/ttyS0" is necessary, thank you!!!

Just me if you are interested or click here for screenshots and some more information on this software.
NB: I don't find the time to prepare and update the code for a GPL release. In the meantime you can download a free and non-restricted version here.
---
Freeware Programs


Geschrieben und designt für Linux, aber sollte mit "cygwin" auch beim Fensterln laufen.
Operating system independent! (call perl with -x under non-Unix)
Since 2011 with direct link into the Heise Online Article Archive


(Use the previous version regpl219.zip if you don't use UTF-8 as default character set yet)


It also works for Stiftung Warentest! ( -> "Downloads" -> "Inhaltsverzeichnisse" or here.)


for regpl by
















---
Shareware Programs
Great Menu for DOS, easy configuration and use.
Mouse support!
Menü Version 3.0 is about to be released!
To see what's in this version, click here.

Great solitaire-type card game for DOS.
Warning: it is old, but addictive!

Counts the total uptime of any DOS-PC, non resident,
no memory usage, in GERMAN.

Counts the total uptime of any DOS-PC, non resident,
no memory usage
---
And remember, it's SHAREWARE.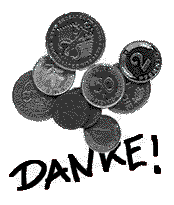 Please also visit my Flohmarkt
---
Visited

times since 30.August 1999.
---
, last updated: 21.Sep.2015